Inspiration and colors
This piece is an exception for Le Châle Bleu since the design of the scarf was not sketched out at the same time as its story was written as tradition would have it. Instead, its origins are to be found in a phrase. When the brand's creator came across this phrase by chance whilst reading, it fascinated her. One day, she finally undertook some research into her subject matter. What did she discover? Nothing less than a quotation from the Song of Songs. The strong and seductive music of these words requires a flamboyance and contrasts inspired by art deco. Add to that a long-held desire to create a starry scarf, and there, you have the story of this piece.
How to wear this scarf? The warm blue color of this large silk scarf matches perfectly with muted shades and cozy tones (beige, greige, chestnut brown, pale yellow, gold, ecru, powder pink), warming them up and making them stand out.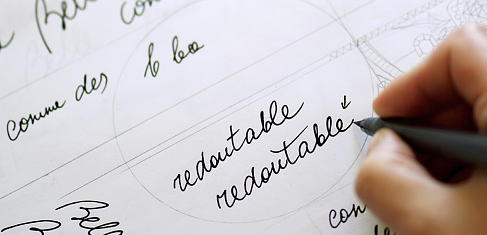 Once upon a time...
..there was a Comet. Beautiful, she cared little for other stellar objects and remained indifferent to the amazed – or sometimes outraged, let us be honest – comments of those she met during her journey. One day...
Discover what happens next in the chapbook accompanying this scarf.
Designed in France, Made in Italy
Like all Le Châle Bleu's creations, this scarf is imagined and drawn by hand in France and crafted in Italy, in the Como region. It is printed on a high quality silk twill, with rolled hem.
It will be sent to you in its precious gift box adorned with a ribbon. Because it is always as important to treat yourself as it is to treat others.
Delivery
Your scarf will be shipped within 2 to 3 working days, so that we can give maximum care to the preparation of your order in its beautiful blue box adorned with ribbon.
• Delivery is ensured by Colissimo against signature.
• Once your order is shipped, you will receive the tracking number by email.
• Delivery in Metropolitan France is free for orders over 100 €.
• For other destinations, the delivery price will be indicated when you place your order, once you have completed the delivery address form. You can find more information on the FAQ page.
• For information on returns, please visit FAQ page, part "Delivery and returns".
Care
We suggest you to handle your scarf with delicacy and keep it carefully folded. This accessory requires a high quality dry cleaning, or a very delicate hand washing. Dry your scarf flat and iron it while it is still slightly damp. Please iron your scarf with the "silk" settings.